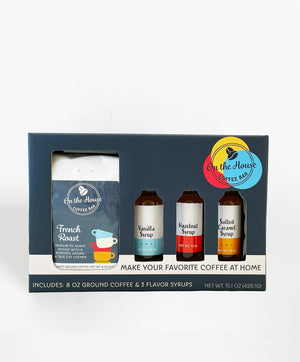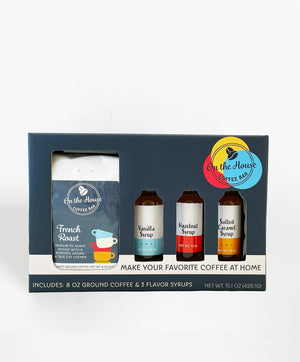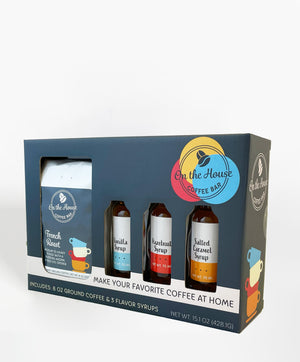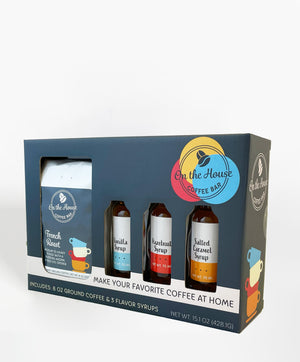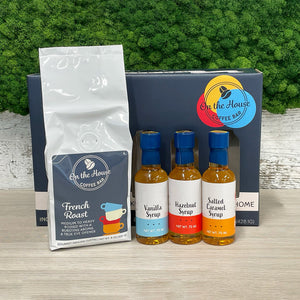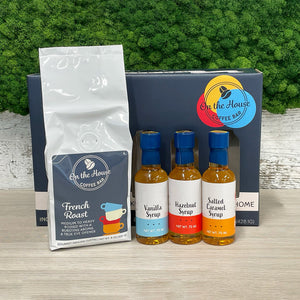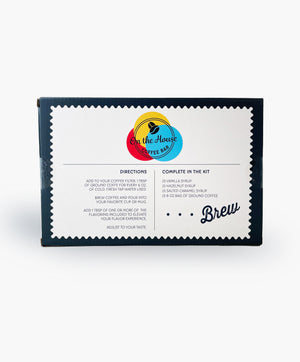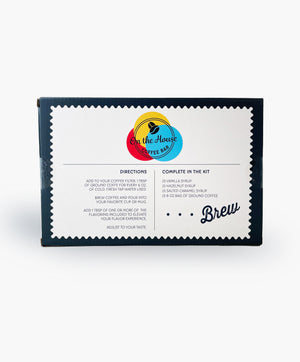 On Sale
Coffee Bar Drink Set - On The House
Unleash Your Inner Barista: Elevate Your Coffee Experience with Our Coffee Bar Drink Set and Craft Your Perfect Cup at Home! Customize with Flavorful Syrups for Endless Sipping Delights.
Complete in the kit:
(1) 8 oz ground French Roast Coffee
(1) Vanilla Syrup
(1) Hazelnut Syrup
(1) Salted Caramel Syrup
Box dimensions: 10-3/8"W x 3"D x 7"H.