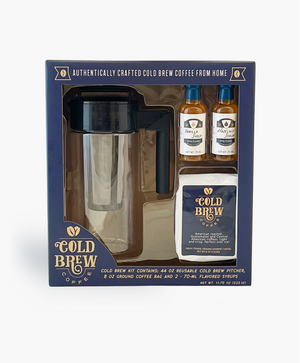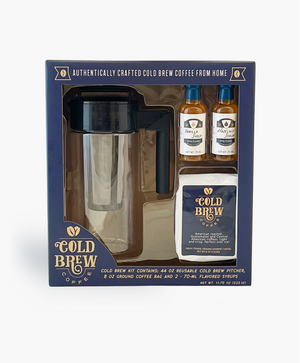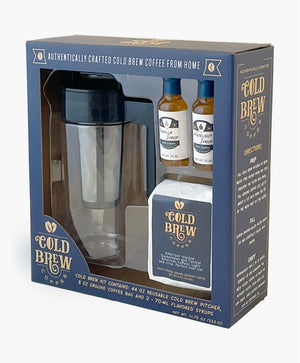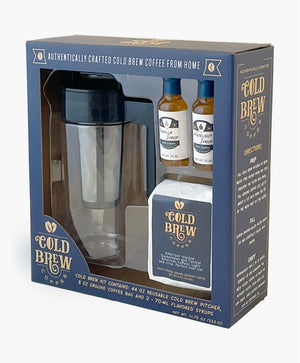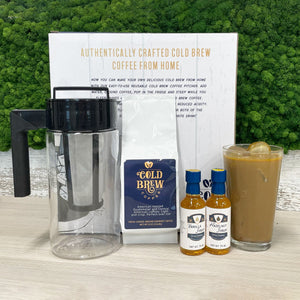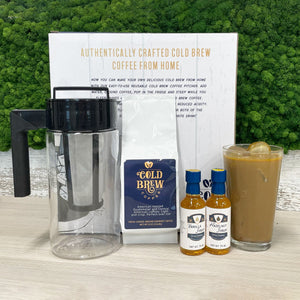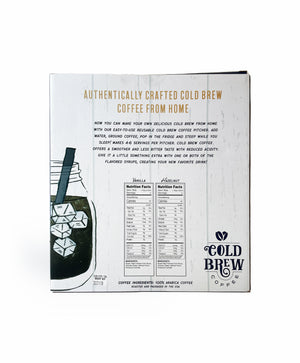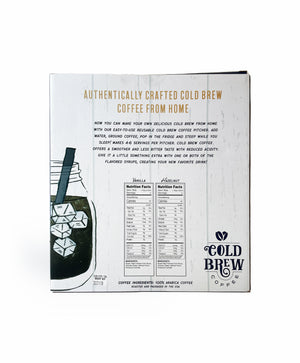 On Sale
Cold Brew Pitcher Gift Set
New Cold Brew Pitcher Gift Set: Your Path to Iced Coffee Mastery. Brew, Blend, Enjoy – The Ultimate Gift for Coffee Enthusiasts!"
Complete in the kit:
(1) 8 oz bag of Cold Brew Blend ground coffee (makes 3 pitchers)
(1) Vanilla Syrup
(1) Hazelnut Syrup
(1) 44 oz reusable cold brew filter pitcher
 Box dimensions: 11-1/4"W x 4-5/16"D x 12-1/2"H.