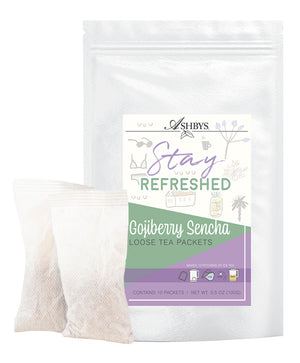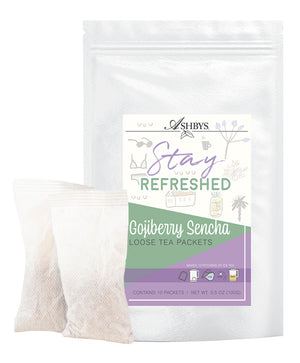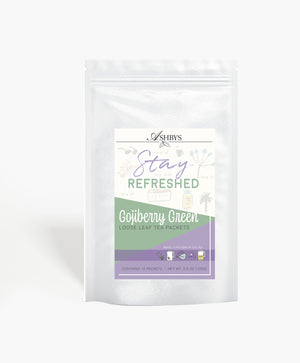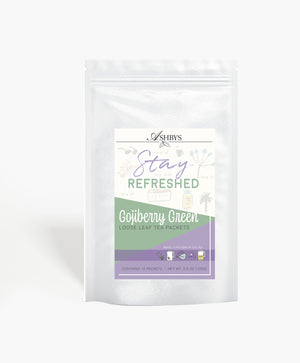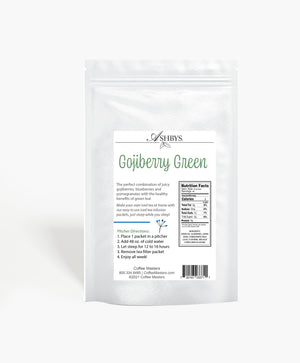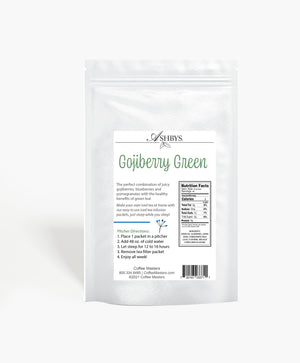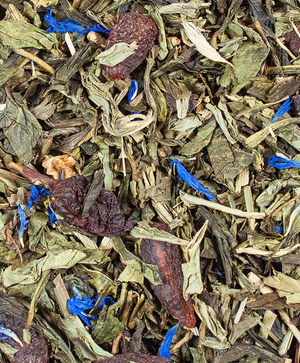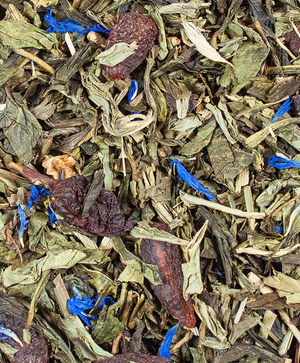 On Sale
Gojiberry Green - Loose Leaf Tea Refresher
The perfect combination of juicy gojiberries, blueberries and pomegranates with green tea in convenient pitcher packets. Make this delicious iced tea at home with our easy to use brew packets, just steep while you sleep!
Each filter packet contains the perfect amount of loose leaf tea for 1 pitcher.
The filter pouches are made from natural filter materials featuring a mesh embossed texture to hold the tea leaves in while still allowing the flavor profiles to shine through every time.
Packaged 10 pouches per white matte stand up bag
Also available in 4 other flavors/kinds
Pitcher Directions:
1. Place 1 packets in a pitcher
2. Add 48 oz. of cold water
3. Let steep for 12 to 16 hours
4. Remove tea filter packet and enjoy all week!
Ingredients: Green Tea, Gojiberries, Lemongrass, Pomegranate Arils, Flavoring, Cornflower Blossoms.