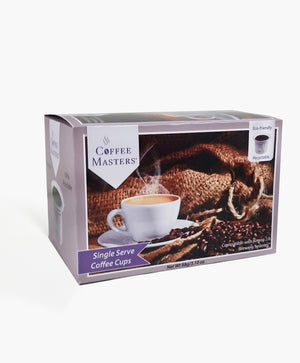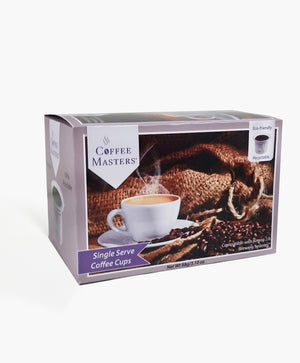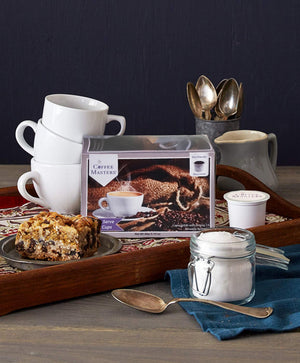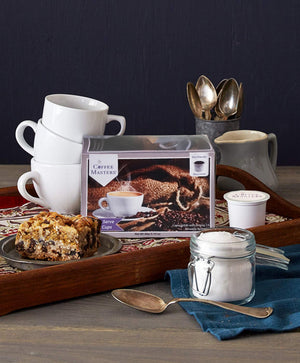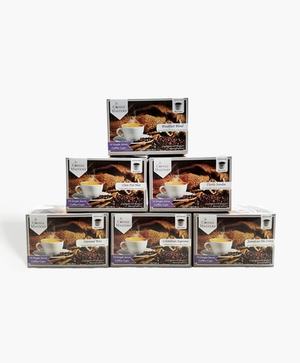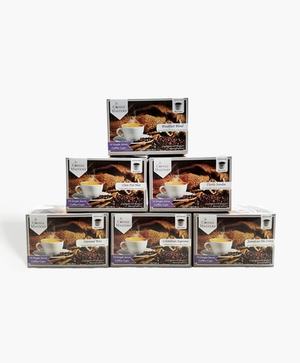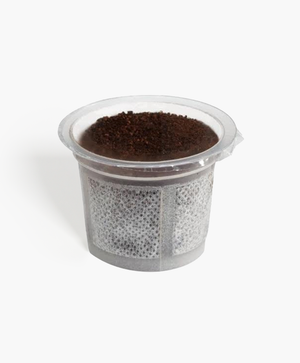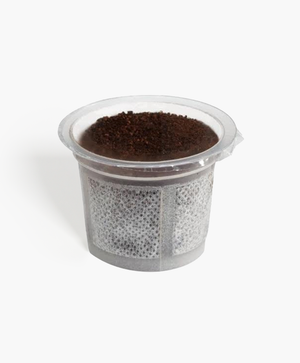 On Sale
Variety Pack - (6) 10 Count Single Serve Coffee Boxes
Complete with(6) boxes of 10 single serve brew cups, one box for each flavor/kind we sell.

1 Box each of Carmel Kiss, Cinn Ful Nut, Jamaican Me Crazy, Turtle Sundae, Breakfast Blend and Colombian Supremo.
60 total single serve cups, 10 of each flavor/kind
11 grams of fresh roasted coffee in each single serve.
Packed into vacuum sealed inner foil bag that is resealable.
The innovative design allows more points of contact between the water and coffee, creating a more flavorful brew in every cup
Uses the UpShot cup to ensure the optimal water-to-coffee ratio.
Mesh filter allows you to see and smell the freshness of the coffee the moment you open the package!
Throw the whole cup right into the recycle bin. Yes, even the lid is recyclable.