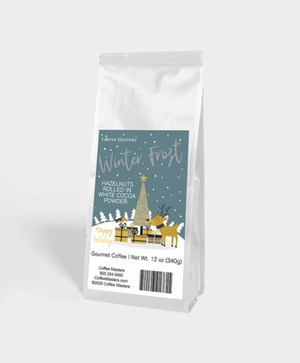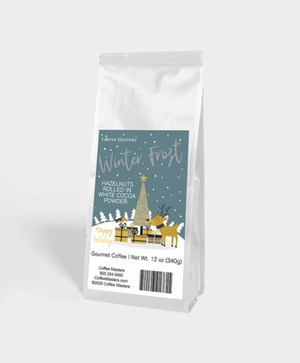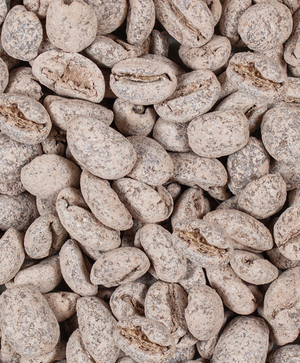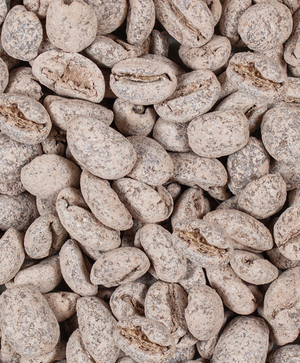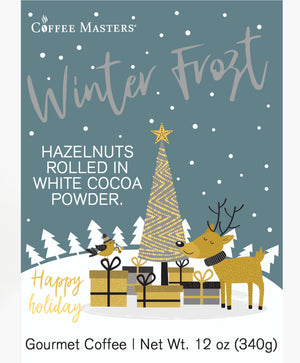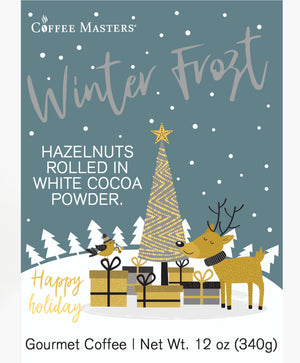 On Sale
Winter Frost - Holiday Bag
Hazelnut coffee is rolled in a white cocoa powder.
Sold in 12 oz. nitrogen-flushed valve bags
Complete in a custom designed bag perfect for the season!
Packaged into nitrogen-flushed bags immediately after roasting to preserve wonderful flavor and freshness
** Please note: This coffee can cause build up in grinder.